Let Our Firm Represent You
Trusted Guidance for General and Complex Legal Matters
We Offer Free Consultations
Trust and Probate
Attorney in McHenry, Illinois
Proudly Serving McHenry County, Lake County, Cook County, DuPage County, Kane County, Winnebago County and Boone County.
Guy R. Youman
Attorney at Law
Guy R. Youman has been providing essential legal support to northern Illinois residents and families since 1988. He dedicates his practice to guiding clients through legal processes that help them protect what matters most. Whether you're creating a will or trust, building a business, tax planning, selling real estate, litigating, or navigating probate, don't hesitate to partner with Attorney Youman today.
get to know mr. Youman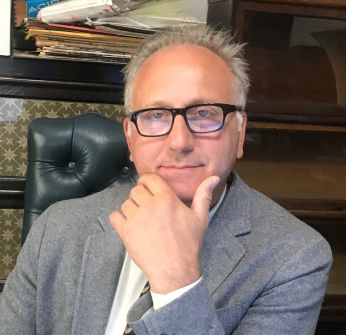 Practice Areas
Safeguarding Futures Since 1988

We Give Honest Answers
& Personal Guidance

We've Established a
Positive Reputation

We Have Versatile &
Vast Legal Knowledge

We Listen to You
And Your Needs

We Carry Decades
of Experience

We Can Build a
Strong Case
Helping You Protect What Matters Most
Our law firm enacts a personal approach for even the most general legal concerns. While trust, probate, estate planning, business contracts, and real estate matters address common needs, they require unique solutions. You've worked hard to get to the point you're at — that's why our attorney is committed to helping you build lasting legal strategies that honor your past journies, current situation, and future goals. Get in contact with us today to discover how we can put our skills to work for you and your legacy.
We strive to provide the comprehensive support that you, your family, and your business deserve. Our attorney's extensive litigation experience and knowledge of tax law make him the dynamic partner you want in your corner while you plan your future. We proudly serve those in and near McHenry County, Lake County, Cook County,DuPage County, Kane County, Winnebago County and Boone County, Illinois. We offer free consultations on a case-by-case basis. Contact our office in McHenry, Illinois, to schedule a meeting today.
I Wouldn't Look Further for Counsel
Don't miss the stellar services of Guy Youman and his team. He did a magnificent job with my living trust. He had knowledge and attention to detail that I could not have received elsewhere and placed in protections I never would have dreamed were available. He gave eagle eye attention to the accuracy of paperwork (we all know how that can be)! He handled possible contentions in my family beautifully and made each person feel like it was a win-win! At the meeting he even had a book prepared and specific training to execute my living trust. He goes above in beyond - and I left feeling like I received more than I ever hoped for! If I had another legal issue under Guy's auspice, I wouldn't look further for counsel.
Great Attorney
Just an awesome person and a great attorney. Gave me a great consultation and an offer to help. I felt like I was in good hands.
Very Professional
He is very professional and makes Estate needs easy and you feel safe.